Malu Trevejo: Who Is She? 13 Tattoos by Malu Trevejo & Their Meanings: Malu Trevejo tattoo photos
Malu Trevejo has many tattoos on her body, all of which have different meanings.
One of Cuba's most gifted singers, Malu Trevejo, was born there and has been actively making music since 2017. She initially shared various stuff on the video-sharing website Musical.ly, where she was active.
Additionally, Trevejo earned recognition when she collaborated with Universal Music Latin and In-Tu Linea to release her debut song, Luna Llena, on September 22, 2017. Since then, she has released a variety of songs, which has helped her build enormous fan bases.
The platform where Trevejo spends the most time, Instagram, is home to nearly 11.5 million of her followers. Trevejo is well-known not just for her vocals but also for the magnificent artwork she has on
her body in the form of tattoos. The top 13 tattoos with their meaning are listed below.
Read About: Congratulation: Grace Gummer and her husband Mark Ronson are expecting their first child.
1. Mother's Name Tattoo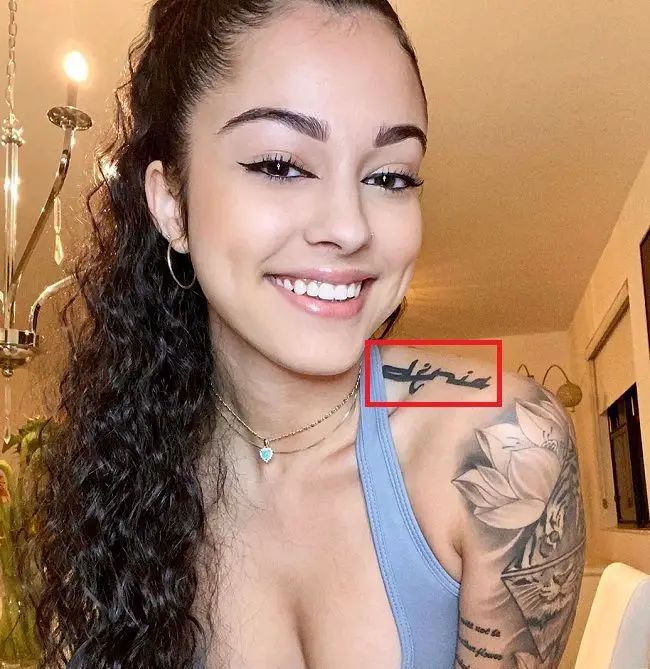 On her left shoulder, she has inked her mother's name "Denia," which looks to be written in Arabic.
2. Rose Tattoo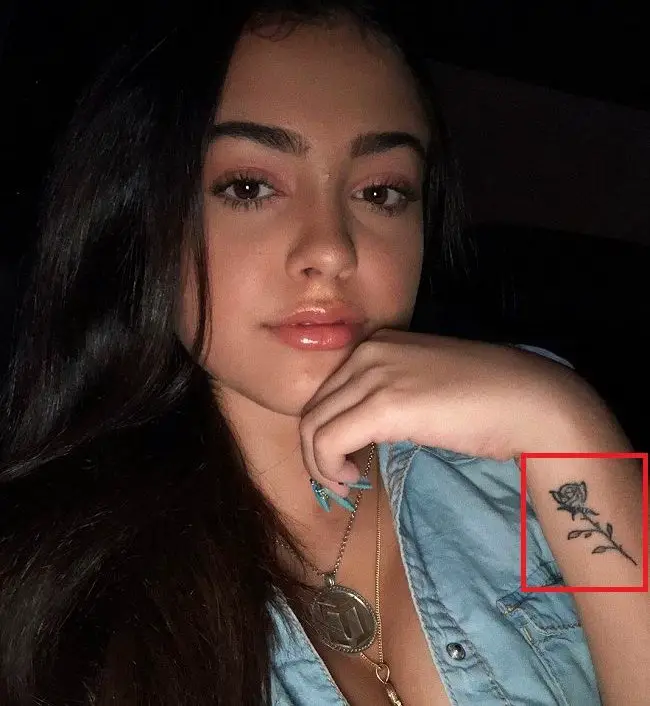 She has a beautiful rose tattoo close to her left wrist.
Meaning: Throughout history, a rose tattoo has represented the most intense level of passion and has been used to symbolize either love won or lost.
3. Treble Clef Tattoo
The right wrist is the location of this tattoo. This represents a connection to music. Therefore, it is clear that Trevejo was inspired to create this tattoo by her passion for music.
4. Paw Prints tattoo
Trevejo has a paw prints tattoo near her left arm.
Meaning: Paw prints show that the singer is a dog.
5. Quote by Erin Van Vuren Tattoo
She has her own line inked on her left arm, which says, "I will not be another flower picked for my beauty and left to die. I will be wild, difficult to find, and impossible to forget."
6. Eyes Tattoo
She has a stunning eye tattoo underneath her chest.
She received this incredible tattoo in June 2018, which has an oceanic theme and features a shell that forms the woman's nose. Along with a crescent moon on top, there are also little fish tattooed close to the eyes.
7. Tiger with Lotus Tattoo
On her left arm, Trevejo has an amazing tattoo of a tiger holding a lotus.
Meaning: Alex Chiong also inked this tattoo in October 2018. It represents strength, power, divine connection, spiritual guidance, courage, and purity.
8. Butterfly Tattoo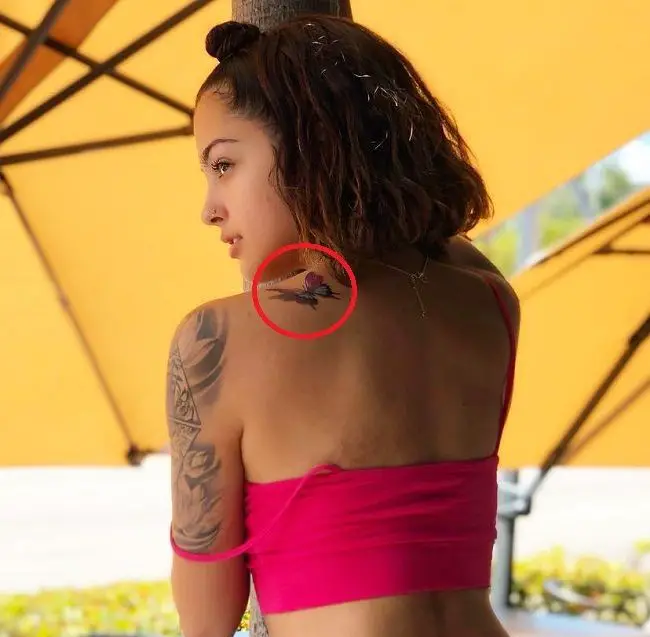 On her left shoulder, the great singer has a butterfly tattooed.
Meaning: A butterfly may represent a departed loved one. Alex Chiong, a tattoo artist, thusly inked this tattoo on Trevejo in March 2019.
9. Crown Tattoo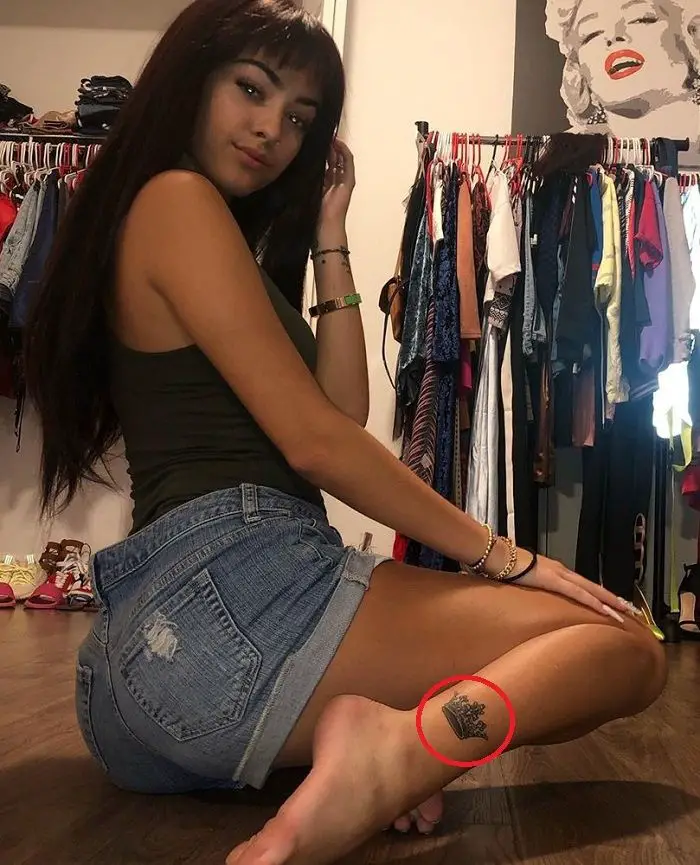 Trevejo has a tattoo of a crown that is located close to her right ankle.
For your information, the Crown tattoo is a representation of authority, good fortune, significance, triumph, honor, and glory. So, it's possible that the vocalist is just lucky. Not to mention that she received a tattoo in July 2019 that matches the one on her lover.
10. Denia' Tattoo
The well-known Cuban singer has a tattoo of Denia on her left forearm, which she has also displayed online.
Meaning: Her mother's name is Denia. Trevejo is very close to her mother. On her left shoulder, she first got the name of her mother tattooed in October 2017.
11. Hibiscus Flower Tattoo
It's really incredible that Trevejo has an inked Hibiscus flower tattoo on her left forearm.
Meaning: Tattoos with hibiscus designs are stunning and free-spirited. The hibiscus flower is a representation of love, adoration, affection, emotions, and passion for family and friends, as is well known.
12. Right Thigh Tattoo
A tattoo is visible on Malu Trevejo's right thigh. Given that the singer hasn't yet explained the tattoo's significance, the ink design in question appears to be a statement that is quite cryptic.
13. Medusa Tattoo
On Trevejo's left hand, Medusa is tattooed.
Meaning: Of the monster characters known as Gorgons in Greek mythology, Medusa is the most well-known. On her Instagram account, Trevejo has a stunning Medusa tattoo.