The Chicago Cubs' star pitcher has a child with his partner, Shannon Nadj- Are they a couple?
Marcus Earl Stroman, an American pitcher who currently plays for the Chicago Cubs of Major League Baseball (MLB), has also played for the New York Mets and the Toronto Blue Jays.
Stroman played collegiate baseball for the Duke Blue Devils while attending Duke University. In 2014, he made his Major League Baseball debut with the Blue Jays.
He was named World Baseball Classic MVP in 2017, and he received the Gold Glove Award following the regular season. Stroman was traded to the Mets later that year after being named an All-Star by the Bl
ue Jays.
Marcus Stroman Wife-To-Be-Girlfriend Shannon Nadj
Marcus Stroman has been dating his girlfriend, Shannon Nadj, for over a year. However, it is unclear whether the couple has already married.
Shannon Nadj, a Little Beach House Malibu member, created HOT PILATES, West Hollywood's go-to fitness centre that has been providing strenuous exercises based on yoga and Pilates concepts since 2014.
Furthermore, because she has a personal passion for mindful movement, her workshops will not only help you achieve your goals but will also educate you on the primary mind-body connection.
According to the Sunset Plaza, Nadj, a celebrity trainer and the founder of Hot Pilates, Los Angeles' first heated Pilates facility, is known for leading a fit and healthy lifestyle and inspiring others to do the same.
"However, living a beautiful, confident, and healthy life entails far more than simply working out. When the mind, body, and spirit all work in unison, the most beautiful "you" emerges. According to Blake Lively, the most beautiful thing you can wear is confidence."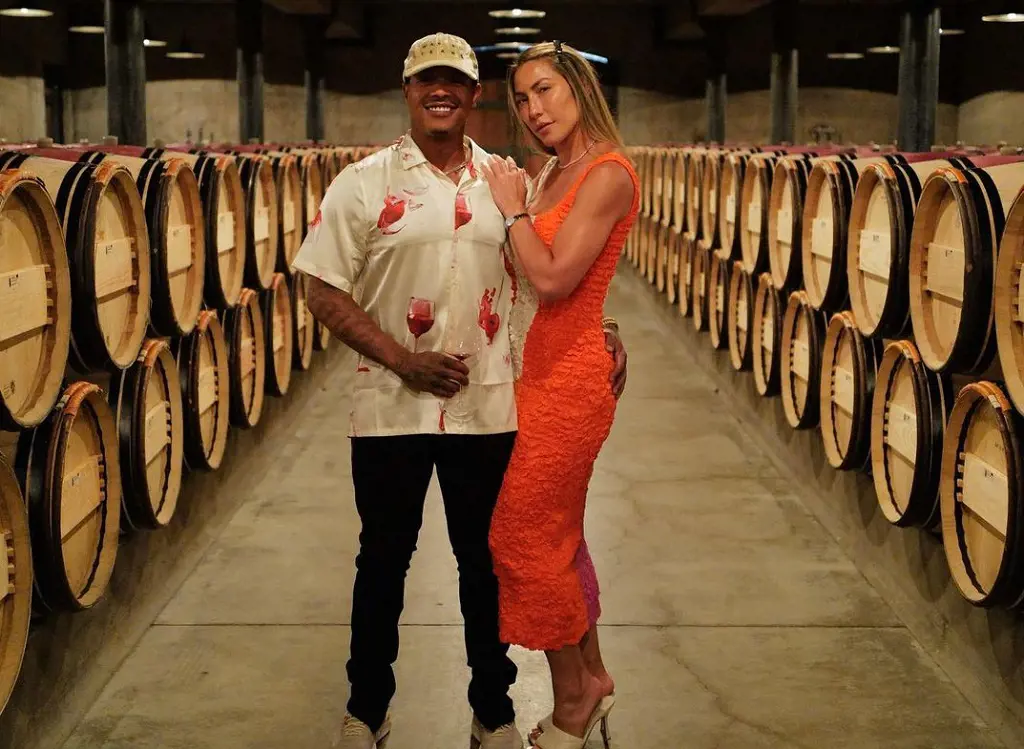 Family: The Couple Shares A Toddler Named Kai
Marcus and Shannon have a son named Kai Zen Stroman, who was born on October 12, 2021, at approximately 8:31 a.m.
He was born weighing 8 pounds and 2 ounces. Many photos on his parents' Instagram account that only feature Kai show how much the couple adores their son.
Shannon posted a photo of herself cradling her newborn son on her chest with the caption.
"2021, I cannot believe everything that has happened to me this year." Before the soul I have known for all eternity picked me to be his mother, I felt nothing mattered or existed."
"The moment I learned I was pregnant, my life was irrevocably changed." Being a mother has always been my desire. You filled a hole in my heart that I didn't even know existed. My life is complete, My angel, my whole heart, and my biggest blessing.
Chicago Cubs Starter's Net Worth Over $71 Million In 2022
Marcus' net worth is estimated to be around $71 million following his contracts with the Chicago Cubs, based on his Wikipedia page's claim that his income is around $12 million.
Stroman agreed to terms with the Chicago Cubs on a three-year, $71 million contract on December 1, 2021. He is the first Cub to ever wear the number 0.
In contrast, after the 2020 season, the Mets extended Stroman a $18.9 million qualifying offer for the 2021 season. Stroman accepted the prerequisite offer on November 11.
Stroman tweeted on February 15, 2018, that he had lost his arbitration case and that his season pay would now be $6.5 million, rather than the $6.9 million he had initially asked.