Where Are Sam And Colby Now? Youtubers Were Arrested For Trespassing
Sam And Colby are famous YouTubers. They have about 7.14 million subscribers on YouTube.
Sam and Colby were arrested for trespassing in an abandoned school in Tampa, Florida. where are they now read the article below to know where they are now and more.
Sam And Colby first started making videos making videos on Vine and used to upload the compilations on their Youtube channel. Where they regularly upload videos and have gained millions of subscribers.
Where Are Sam And Colby Now?
Sam And Colby were previously arrested for trespassing on an abandoned school on January 16, 2019. Now both of them are doing fine and uploading their videos regularly. Recently, Sam and Colby posted a video on their Youtube channel where they went on to explore the Black Swan Estate in San Antonio, Texas. 800 K people have already viewed the 46-minute video posted on June 26.
The YouTube channel is "Sam And Colby" where they post videos going on to explore the so-called haunted castles and locations while filming their experiences on video. Their videos are viewed by millions of people worldwide.
Sam And Colby: Youtubers Arrested For Trespassing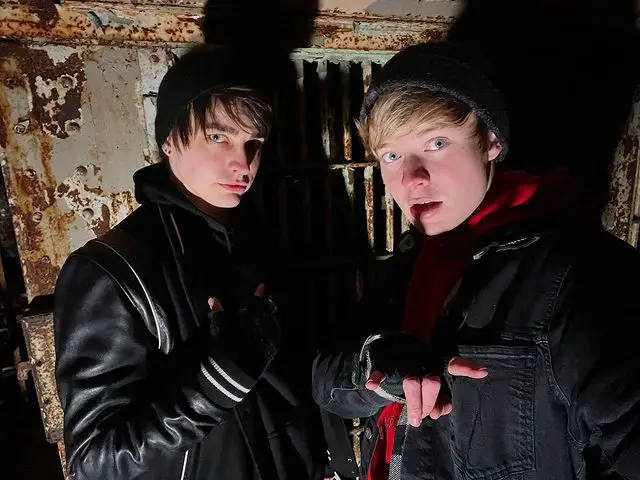 Sam and Colby were held by the Hillsborough County Sheriff's Office in Tampa, Florida, following their arrest in early 2019. They were charged with trespassing without permission. But they were freed shortly after all the legal actions were complete. They were released from jail the next day after spending one day behind bars. They were reportedly released on bonds. The exact details were undisclosed by the police.
It's already been three years since the arrest, and the duo has changed their ways of filming videos and has hired more people on their team to do things legally. Their subsequent videos are all legally filmed, and they have not brushed off the law ever since.
The arrest was a blessing in disguise, as Sam told in an interview with Metro, that they changed how they do content, which elevated their channel. The duo revised their work methods, hired an expert team, and took extra care when entering fenced-off properties. They have about 1.5 Million followers on Instagram.
This was all about Sam And Colby. If you find anything that needs correction, then please leave a comment below. Your feedback is valuable to us.