Liana Ramirez and Her Boyfriend Got Engaged! More on Her Insights on How They Met and Their Proposal
Liana Ramirez is a young author and actor from the United States. She is best known for her role and appearance as Roxy in the Nickelodeon show  Beast Morphers. Liana Ramirez is a dancer and a choreographer in addition to being an actress.
In October 2019, she released The Secrets Within Me, her debut adult book. Additionally, Ramirez was among the top 15 dancers in the Disney Channel's Make Your Mark Dance Contest.
She was raised and born in Austin, Texas, and started acting at a young age. In addition, Liana and her fiance recently got engaged, and the photos have her followers in a frenzy.
er_first_paragraph - under_first_paragraph -->
Liana Ramirez Got Engaged to Her Boyfriend
Stephen Fritschle and Liana Ramirez recently announced their engagement on August 2, 2022. Stephen Fritschle works as a producer, editor, and director.
Lately, Ramirez revealed their engagement via her Instagram handle and captioned the photo of Stephen Fritschle proposing to her, "The easiest yes of my life. @stephenfritschle, I love you and will always choose you"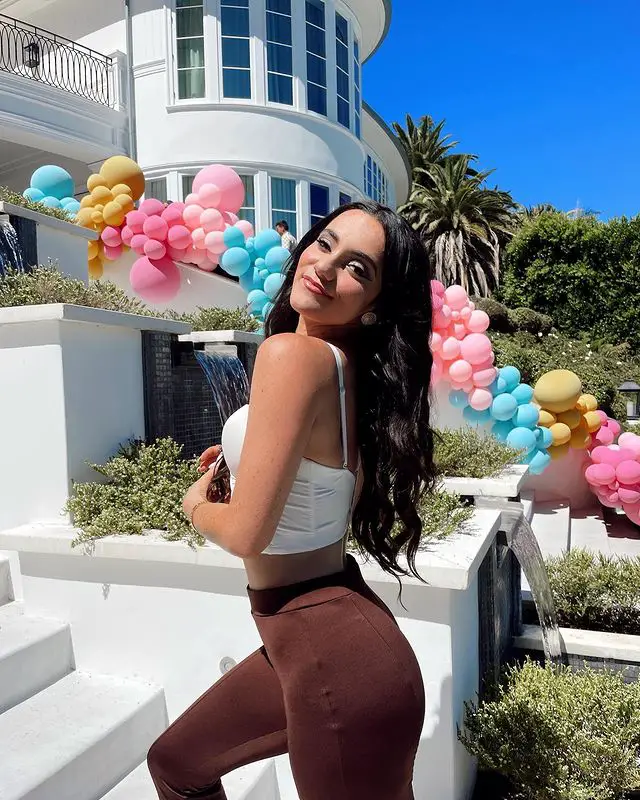 After seeing the photo, a lot of their supporters and fans congratulated the pair. They also received heartfelt congratulations from one of their followers, who wrote in a message that they are the cutest couple.
Another supporter also said, "Congratulations! I'm thrilled for you. You are amazing! I hope you two have a wonderful marriage.
In a video titled "I'm Engaged," Liana Ramirez's boyfriend Stephe recounts his proposal to their fans in great detail.
Later, Stephen Fritschle revealed how he always wanted to propose to Liana Ramirez in Texas, as it is their place when they first met. Similarly, Stephen had everything prepared to ask Liana to marry him by extending an invitation to the wedding of a mutual acquaintance in Texas.
Liana Ramirez and Stephen Fritschle's First Meeting
On July 4, 2016, Ramirez met her boyfriend, and she left for the summer as she normally does.
She had been invited to a Fourth of July celebration by a few of her friends. Given that the party was hosted in a lake house, the scene was already very romantic.
The same night, when the guys were talking about the same thing, Ramirez recalls one of the guys approaching her and asking whether she was an actor.
He described to her his lifelong passion for writing, directing, and filming. Soon, after some time, the two started conversing for hours.
Soon after, Liana Ramirez began to like the guy and felt engaged in talking with him. The pair has one thing in common: they are both Christians.
Soon after, Liana Ramirez began to like the guy and felt engaged in talking with him. The pair has one thing in common: they are both Christians.
Within two weeks of their initial encounter, they started dating. However, just like any other long-distance relationship, indeed there were full of challenges because Ramirez lived in Los Angeles and Stephen in Austin.
After a few weeks of switching homes, they made the decision to settle down and move in together.
Many people have questioned why she kept her romance a secret for so long, and she answers this question simply in the video she recently released to her YouTube account.